J&D Ultracare is a nursing agency that has been around since 1985. We're extremely proud of the lives we've touched over the last 30 years and the testimonials we receive each month warm our hearts. Currently, we see clients in Rockland, Dutchess, Putnam County, Westchester, Sullivan, Ulster, and Orange Counties.
Recently, we wrote a fun article called "Four Activities For Kids In The Fall", which you can read by clicking here. However, winter is also rapidly approaching, so we thought it would be a great idea to write about activities that you can do next season! Activities are important because bonding with your kids is just as important as keeping them healthy.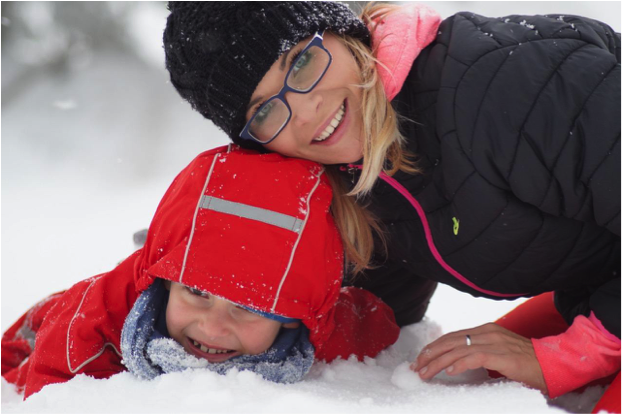 The ten activities listed below come from an article written by Jennifer Wolf on The Spruce, which you can read by clicking here. If you are interested in learning about more activities, we highly recommend you read the original post, as it contains 24 different and exciting winter activities.
Without further ado, here are ten winter activities from The Spruce:
Make homemade hot cocoa with marshmallows.
Go sledding together. Don't forget to bundle up and bring the bike helmets for added safety!
Make paper snowflakes and hang them up in unexpected places around your home.
Go bowling. If your kids are young, try the duckpins for little ones.
Use your phone's camera to make a slow-motion video of the snow accumulating outside your window. Then send it to family members via email to show them how deep the snow really is!
Make a graph showing each day's high and low temperatures for the week. Then make predictions about next week and see who's closest to each day's actual temperature.
Make ice cream using snow.
Go roller skating at an indoor rink that plays your favorite music.
Have a snowball fight. If your kids are different ages/sizes, set a few 'ground rules' up front.
Play board games together, and be sure to introduce the kids to some of your favorites!
If you have used our nursing services in the past, please consider writing us a review by clicking here. Not only does this help spread the word about J&D Ultracare, you may also be featured in an upcoming testimonial post as well! We write a testimonial post every month, so please check out our blog here for future posts. If you are interested in working for us, you can send us your resume here.
Are you following us on social media? If not, please consider liking us on Facebook! This is one of the best ways to support our agency, plus it's great for keeping yourself up to date on the posts we're writing. Click here to be taken to our Facebook page and learn more!