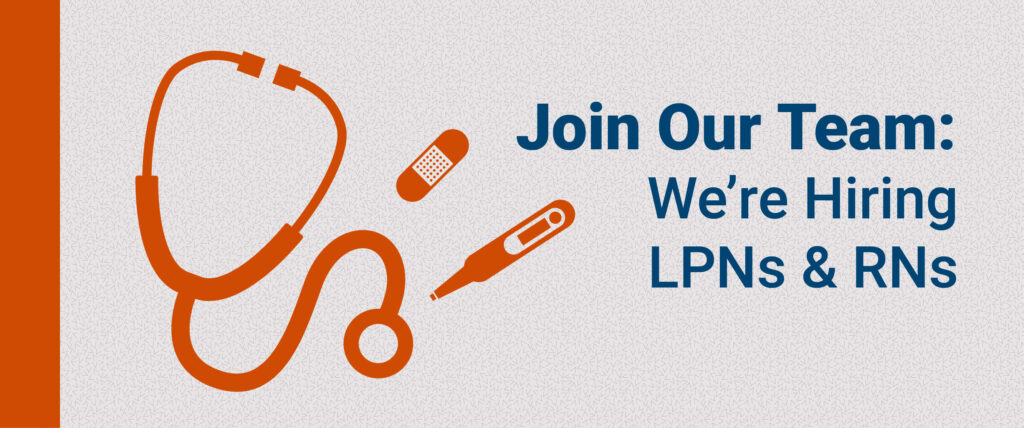 To view and apply for current job listings, visit our website Nurse for Kids!
Do you want to work for a friendly, professional and supportive Home Care Agency, which has been ranked # 1 in pediatrics in the Hudson Valley?
Join an exciting team of dedicated nurses who help families transfer into home care.
J&D Ultracare learns about your strengths, preferences and experience which can help us to find positions that suit you. We can help build your skills and help you develop an adverse skill set and gain that experience.
We serve over 8 counties:
Westchester
Rockland
Orange
Dutchess
Sullivan
Ulster
Putnam
Bronx
Our specialized RN's can expect competitive rates up to $45/HR. and our specialized LPN's can expect competitive rates up to $35/HR.  For more information on the benefits of working as a nurse with J&D Ultracare, click here.
As always, Scheduling and Clinical office staff can be reached through our On Call Service by calling 845-357-4500.
*IN-HOUSE POSITION – CARE COORDINATOR – RN's ONLY –
Registered Nurse with nursing experience in a community health, public health, or home care setting. Position requires the coordination and the integration of case management functions into the patient care, discharge, and home planning processes with families, hospital departments, external service organizations, agencies and healthcare facilities.
Serves as a patient advocate.
Important to the position, the individual must possess:
Excellent communication, planning, organizational and prioritization skills
Excellent Problem Solving skills and ability to multi-task
Attention to detail and accuracy
Flexibility and adaptability
Flexibility to perform both office and field based work
Excellent Computer Skills
EMR system management
Job Type: Full-time, M-F, 9am -4:30pm, in person.
NEW REFERRALS: RN's & LPN's
Hyde Park- (School case) 4 yr. old-  type 1 diabetic.                                                   Nurse will meet at school 12p-230p ( Tues/Wed/Fri are available)
FIELD JOB OPENINGS/RN's & LPN's – Shifts available in the following counties;
ORANGE- 
Montgomery- 14 yr. old with seizures and g-tube feeds (Saturday nights)                                                                                                                                                
Warwick- 30 yr. old male   with G-tube feeds and vent                                           (Mon/Tues nights 11p-8a)                                                                                                                                                                                                                      
Goshen- 72 yr. old with g-tube, trach colostomy care and CPAP                   (Sunday/Monday/Thursdays 9a-7p and evenings 7p-11p)                                                                                                                       
Warwick-11 yr. old male with trach, g-tube, seizures and O2                                 (Every other Thurs-Sunday nights 7p-7a)                                                                                                                                                                                                                                                                                                                        
Greenwood Lake- 21 yr. old male, ambulatory with Cardiac issues   (Mon/Wed 5p-9p)                                                                                                                                                                                                                                                   
Washingtonville-  1 1/2 year old with g-tube feeds                              (Tuesday/Thursday 10a-6p) AND (Sunday/Wednesday nights 9p-7a)                                                                                                                                                                                                                               
New Windsor- Adult pt. with trach, vent and g-tube                                              (Monday, Tuesday, Wednesday and Sunday nights 10p-8a)                                                                                                                           
New Windsor- 15 yr. old with seizures and g-tube feeds.                                      (Wednesday-Friday nights 9p-5a)                                                                                                                                                                                                                     
Greenwood Lake- 2 y. old with trach, g-tube and vent ( Tuesdays 715a-430p)       
Monroe- Adult patient with ALS, non ambulatory, peg-tube and vent support (Monday/Saturday 8 hr. days)                                                                                                                                                                            
Otisville- 2  yr. old with G-tube and O2 ( Mon-Wed 7a-5p)                                                                                                                                               
Bloomingburg- 11 yr. old male with g-tube, seizures and catheterization           ( Nights 9p-7a)                                                                                                                                                                                                                                                         Rockland
  Nanuet- 2 yr. old with g-tube feeds and O2 (Days 9a-4p)                                                                                                                                                      
  Congers- 2 yr. old with trach, vent and g-tube ( Days 9a-3p)
                                                                                                                                               Westchester-                                                                                                                           White Plains- 18 yr. old with trach, vent and g-tube                                                   (Saturday nights 7p-7a)                                                                                                                 
Ulster-     
Marlboro- 9 yr. old with seizures, O2, Trach, g-tube and vent                             (Mon/Tues and 2 Fridays a month 7a-5p)                                                                                                                                                                                 
Kingston- 6 yr. old with seizures, g-tube feeds and vent                                         ( 12 hr.  days/nights)                                                                                                                                                                                                                                                                               
DUTCHESS- 
Hyde Park– Male school age with Trach/Vent care, seizure management and GB feeds.      (Friday Days 7a-7p and  Nights 7p-7a)                                                                                                                                                                                                                                                         
Poughkeepsie- 14 yr. old with g-tube feeds ( Mondays 845a-515p)                                                                                                                                                      
Wappingers- School case only- 4 yr old with seizures and diabetic                     ( Mon-Fri 630a-4p)                                                                                                                                                             
Poughkeepsie- 16 yrs. old with trach, g-tube and vent support                           ( Thursdays 7a-330p)                                                                                                                                                                                                                                                                                                                                                                                                                                                                         
         SULLIVAN –