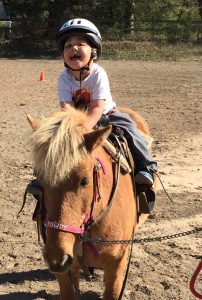 "J & D ultra care came into my life when my son was in critical condition. I am so grateful for the experience, compassion and dedication of the amazing team of health care professionals who all performed their duties in an unparalleled level. J &D nursed my son back to health and this makes them the best in what they do."
-Parent
"I was put in touch with J and D home nursing care when my 7 week old preemie with Prader Willi Syndrome and G-Tube was being discharged from Maria Ferrari Hospital in Westchester.
It took only a day to have someone come to my home and do a evaluation, it was agreed that my infant needed 8 hour care per day.  Two days after evaluation nursing care started.
We had 4 different nurses that were filling our needs.  Everyone of them were professional and caring.  At a time of need I could always count on the nurses to be punctual, I also could count on one hand the times that a nurse had to cancel coming.  J and D always keep in close contact with me updating me on any changes.   
As Covid was ramped during this time, I never had concerned about nurses spreading the virus.  Always masked and gloved and if in any contact, their shift would be covered by another nurse. 
I can't say enough about the nurses!  Always going above and beyond in their care of our Tyler. The two words that come to mind in describing the nurses is, compassionate and knowledgeable.  
Thank you to J and D for all your support, as we navigated the diagnosis for our little one!"
-Parent
"J&D Ultracare is an excellent company! I have been impressed with the work ethic and quality of both the office and field staff. They truly care about the patient and quality of service! I feel confident and safe to leave my son with their amazing nurses. Our nurses are so nurturing and skilled in what they do. It's not easy having a medically fragile child, but J&D has made this process so much easier!"
– Parent, Megan Cardenas
"I have been a client of J&D Ultracare for almost 6 years.  I have found them to be a professional and caring nursing agency.  Their nurses are very competent and reliable.  I highly recommend J&D Ultracare to anyone looking for excellent at-home nursing care."
– Client, Gary Lust
"My 13 year-old son is diagnosed with Spinal Muscular Atrophy [SMA] Type 1 and Dysautonomia, and has been a client of J&D Ultracare for about 10 years.  J&D Ultracare has always been extremely wonderful in coordinating appropriate nursing staff for my son, and thanks to them, we are very fortunate to have a great group of nurses. Their staff has offered suggestions to improve upon the delivery of care to my son. J&D Ultracare always goes above and beyond in everything they do, and follow through is a big part of who they are!"
 -Parent, Lucille Delfino
"2015 marks 8 years since Charlie was able to come home with us, and also the beginning of a wonderfully trusting, honest and most professional relationship with J&D Ultracare.
 Charlie has many medical needs and must be monitored throughout the day.  The home care that we have been most fortunate to receive for Charlie has been nothing short of amazing.  The nurses from J&D Ultracare have warm hearts and their medical expertise is apparent.  We can tell that they really care about Charlie and many have seen him flourish over the years. 
 The office staff, scheduling staff –yes, you Nancy – the clinical staff and owner have been very kind to us over the years.  They have the most up to date medical information and provide thorough training to new nurses coming to work with our son.  The staff does their best to place high quality nurses and are always very open to our feedback.
 I highly recommend J&D Ultracare to families who have a need for nursing for a loved one.  Thank you J&D for all of your support.  We look forward to a continued, long-lasting relationship!"
– Charlie's Mom and Dad 
"I have been with J&D Ultracare for several years now…From the beginning they were very caring and accepting of my daughter and our whole family.  My experience with all of Courtney's nurses has been very professional.  I could not have done it without their help!"
 – Parent, Rockland County