At J&D Ultracare, we deeply care about the health of your family. That's why visit you in your own home to provide specialized nursing services tailored to your needs. We think this is important because we want everyone to be as comfortable and happy as possible. Check out our testimonials page to see what our clients are saying about us!

We also care about bringing smiles to your face, which is why it's important to have fun! Fall is rapidly approaching and there are plenty of fun activities you can do with your kids. That's why we want to talk about this fantastic article from Redbook called "34 Fun Fall Activities to Do With Your Kids (That Don't Involve Apple Picking)".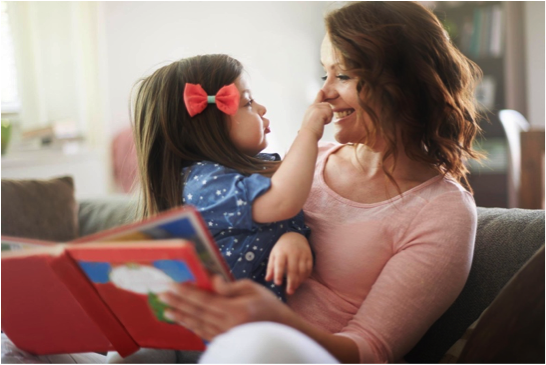 We picked four of our favorite fall activities from the article below, but if you want to read the full article, you can read it by clicking here. Without further ado, here are four fun fall activities from Redbook:
GO TO A PUMPKIN PATCH: Pumpkins are everywhere this time of year and pumpkin patches are the best way to enjoy them and support local farmers. You can let your kids pick their own for carving or painting, and then spend the rest of your time enjoying the hay rides, fresh cider, popcorn, games, and corn maze.

CRAFT TINY HAND TURKEYS: Hand Turkeys, everyone's favorite kindergarten craft, serve two purposes: First, kids get to trace, cut, and decorate to their heart's content. But even more importantly, you get a memento of how little their hands are right now, reminding you to cherish these moments now while they last.

JUMP IN A LEAF PILE: Winter has skiing, summer has swimming, and fall has… leaf jumping! Continue the time-honored tradition by raking up big piles of leaves and letting your kids go crazy. (Yes, you'll have to rake again—get them to help!) Make it into a treasure hunt by hiding small, soft toys in the leaves and have them dig for them or pile the leaves in a kiddie pool for leaf "swimming."

MAKE PRESSED-LEAF BOOKMARKS: Save all those beautiful leaves you spent so much time collecting on your nature walk. One great way to preserve them is to help your child press them between heavy books and turn them into pressed-leaf bookmarks (full instructions here). They get to keep their "treasures," and you both get to remember all the fall fun you had together every time you use one. (Hint: They also make great grandparent gifts!)
If you have used our nursing services in the past, please consider writing us a review by clicking here. This spreads the word about J&D Ultracare, which will help us find more patients in need!
Are you following us on social media? If not, please consider liking us on Facebook! This is one of the best ways to support our agency, plus it's great for keeping yourself up to date on the posts we're writing. Click here to be taken to our Facebook page and learn more!