J&D Ultracare has been providing professional in-home nursing services to the medically fragile population for over thirty years. Check out what people are saying about us on our testimonials page! But here on the blog, we like to give parents advice to help them take care of their children at home. For example, our last article was all about the "First Steps To Take For Soothing Your Child's Cold".
This week, we want to discuss a topic that doesn't come up frequently: spending time in nature! We all know that exercise is great for staying healthy, but there are also other benefits that a child can get just by being in nature. This is outlined in a really interesting article from the Child Mind Institute called "Why Kids Need to Spend Time in Nature".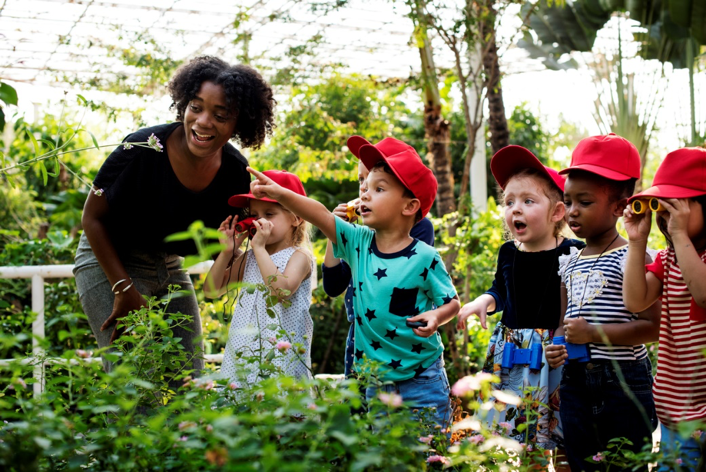 Below is an excerpt from the Child Mind Institute's article, highlighting four benefits gained from being in nature. If you find this topic interesting, we recommend you read the full article by clicking here.
It builds confidence. The way that kids play in nature has a lot less structure than most types of indoor play. There are infinite ways to interact with outdoor environments, from the backyard to the park to the local hiking trail or lake, and letting your child choose how he treats nature means he has the power to control his own actions.
It promotes creativity and imagination. This unstructured style of play also allows kids to interact meaningfully with their surroundings. They can think more freely, design their own activities, and approach the world in inventive ways.
It teaches responsibility. Living things die if mistreated or not taken care of properly, and entrusting a child to take care of the living parts of their environment means they'll learn what happens when they forget to water a plant, or pull a flower out by its roots.
It provides different stimulation. Nature may seem less stimulating than your son's violent video game, but in reality, it activates more senses—you can see, hear, smell, and touch outdoor environments. "As the young spend less and less of their lives in natural surroundings, their senses narrow," Louv warns, "and this reduces the richness of human experience."
If you have used our nursing services in the past, please consider writing us a review by clicking here. Not only does this help spread the word about J&D Ultracare, you may also be featured in an upcoming testimonial post as well! We write a testimonial post every month, so please check out our blog here for future posts. If you are interested in working for us, you can send us your resume here.
Are you following us on social media? If not, please consider liking us on Facebook! This is one of the best ways to support our agency, plus it's great for keeping yourself up to date on the posts we're writing. Click here to be taken to our Facebook page and learn more!