Do you know about J&D Ultracare? We're a professional home care nursing agency that helps the medically fragile population in the comfort of their own homes. Our nurses specialize in pediatrics and have seen clients in Rockland, Dutchess, Putnam County, Westchester, Sullivan, Ulster, and Orange Counties. If you want to learn more about J&D Ultracare, you can call us at 845-357-4500.
Here on the J&D Ultracare blog, we like to provide support to parents that are raising their children. For example, we wrote a post in August called "Four Tips For Keeping Your Kids Hydrated" and another in July called "Five Ways To Reduce A Child's Fever". This month, we want to talk about things you can do to help your children sleep easier at night.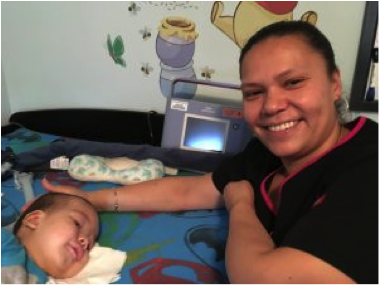 The tips we found below all come from an Australian parenting website called Raising Children. The full article has ten different tips for those between the ages of 1 and 15, so if you find this information helpful, we recommend you read the full post by clicking here. Without further ado, here are five tips from Raising Children that will help your kids go to sleep:
Set up a bedtime routine: A regular bedtime routine starting around the same time each night encourages good sleep patterns. A bedtime routine of bath, story and bed can help younger children feel ready for sleep. For older children, the routine might include a quiet chat with you about the day then some time alone relaxing before lights out.
Relax before bedtime: Encourage your child to relax before bedtime. Older children might like to wind down by reading a book, listening to gentle music or practicing breathing for relaxation. If your child takes longer than 30 minutes to fall asleep, your child might need a longer wind-down time before turning the lights out to go to sleep.
Keep regular sleep and wake times: Keep your child's bedtimes and wake-up times within 1-2 hours of each other each day. This helps to keep your child's body clock in a regular pattern. It's a good idea for weekends and holidays, as well as school days.
Keep older children's naps early and short: Most children stop napping at 3-5 years of age. If your child over five years is still napping during the day, try to keep the nap to no longer than 20 minutes and no later than early afternoon. Longer and later naps can make it harder for children to get to sleep at night.
Make sure your child feels safe at night: If your child feels scared about going to bed or being in the dark, you can praise and reward your child whenever they're brave. Avoiding scary TV shows, movies and computer games can help too. Some children with bedtime fears feel better when they have a night light.
If you have used J&D Ultracare's nursing services in the past, please consider writing us a review by clicking here. Not only does this help spread the word about J&D Ultracare, you may also be featured in an upcoming testimonial post as well!
Are you following J&D Ultracare on social media? If not, please consider liking us on Facebook! This is one of the best ways to support our agency, plus it's great for keeping yourself up to date on the posts we're writing. Click here to be taken to our Facebook page and learn more.