Those that use our nursing services at J&D Ultracare know that we provide excellent health care to all of our patients. That's why we often receive tons of testimonials from parents thanking us for providing specialized pediatric care to their children. The positive messages we receive every week have inspired us to continue helping others for over 30 years! If you want to see what people are saying about J&D Ultracare, check out our testimonial page by clicking here.
While we provide excellent in-home nursing services, we also place a lot of importance on a child's happiness. This is because studies have shown that living a happy life can lead to a healthier lifestyle overall. That's why we wanted to talk about an article written by Verywell Family called "How to Raise Happy Kids".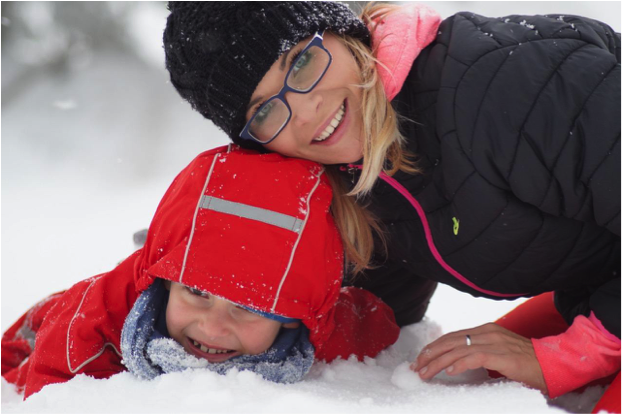 The article is very informative, going extensively into ten different tips that will help bring smiles to your children. We highly recommend that you read the full article by clicking here if you are currently a parent. Here on our blog, we picked two of our favorite tips from the post. Here's an excerpt from the article:
Encourage Outdoor Play
Don't underestimate the power of outdoor play. Running on the grass, climbing trees, sitting on a swing, and digging in the dirt is good for kids.

Don't underestimate the power of outdoor play. Running on the grass, climbing trees, sitting on a swing, and digging in the dirt is good for kids.

Studies show scents associated with nature, like pine trees, cut grass, and lavender can boost your child's mood. So you might encourage your child to read a book outside or do his homework on the porch just to give him an instant boost in happiness.

Outdoor play can also improve social skills in children. A 2017 study published in the Journal of Science and Medicine in Sport found that children who increased their time playing outside increased their empathy, engagement, and self-control—which are critical social skills.

Kids with better social skills are likely to enjoy healthier relationships. One study found kids with better social skills are also twice as likely to go to college and less likely to experience substance abuse, obesity, and violence.

So make outdoor play a daily habit. Even when the weather isn't perfect, encourage your kids to ride their bikes, play with neighborhood kids, and run around in the great outdoors.


Limit Screen Time
Your child might insist that playing endless hours of video games makes him happy. But too much screen time is bad for your child's psychological well-being.

A 2018 study published in the journal Emotion found that adolescents who spent less time on their digital devices and more time on non-screen activities, like sports, homework, religious services, and other in-person activities were happier.

Establish clear limits on your child's screen time. If he has a smartphone, limit his access when you're doing family activities, riding in the car, or when he's playing outside. And set clear guidelines about how much time he can spend watching TV and using the computer.
If you have used our nursing services in the past, please consider writing us a review by clicking here. This spreads the word about J&D Ultracare, which will help us find more patients in need!
Are you following us on social media? If not, please consider liking us on Facebook! This is one of the best ways to support our agency, plus it's great for keeping yourself up to date on the posts we're writing. Click here to be taken to our Facebook page and learn more!