J&D Ultracare is a professional home care nursing agency that has been helping those in need since 1985! We have helped the medically fragile population in Rockland, Dutchess, Putnam County, Westchester, Sullivan, Ulster, and Orange Counties. See what our clients are saying about us on our testimonials page or give us a call at 845-357-4500 to learn more about us.
It's important to keep your kids engaged! Activities can help keep children happy, which has a positive effect on their health. That's why we wrote about "Four Fall Arts & Crafts Ideas For Kids" a couple of weeks ago, which you can read by clicking here. Today, we want to talk about three fun ways your kids can become a part of Thanksgiving!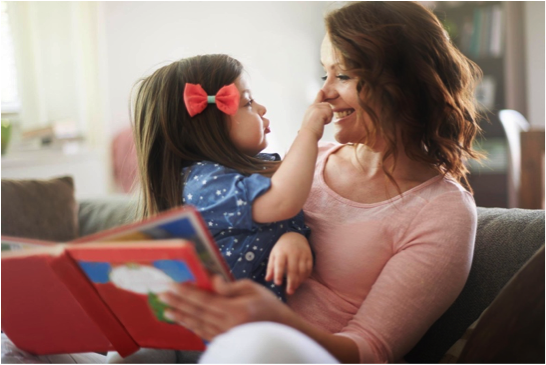 These great ideas come from an article written by a website called Moms. Their article has ten different ways that kids can involve themselves during Thanksgiving, so if you like what you see below, you can check out their full post by clicking here.
HELP CREATE A MEMORABLE TABLE: You can check out any Instagram and Pinterest page to note how many people love creating an aesthetically pleasing Thanksgiving table. While the food is typically beautiful enough, adding candles, colored napkins, and different fall-themed decorations can really set the tone. But since mom and dad have too much on their plate to focus on table settings, ask your little one to decorate the table. Have them draw up a vision and show them ways to make that vision come to life. Whether that's making their own decorations or making it simple, this can make a child feel proud and useful.
MAKE FALL ART FOR DECORATIONS: Creating DIY fall crafts is such a fun and easy thing to do. There are thousands of blogs out there showing how easy it is to turn a pumpkin into a turkey or even a handprint into a turkey. What's even more festive is going outside and telling your little one to find beautiful colored leaves. You can press the leaves in a book overnight so that they're flat enough to spread out on the table or your kids can trace the leaves on to paper, creating their own leaf decor.
LET THEM HAVE THEIR OWN CUSTOM DISH: This idea is perfect for a child of any age over three or four. Help them go through a list of recipes (pictures really help them since not many kids know what oregano or the like is) and have them choose the one they want most. Give the recipe a new name, like "Lily's Famous Pumpkin Pie" or "Ben's Mighty Mac and Cheese" and help them create it. This can become an adorable tradition where each dish has a new name and inspiration after someone in the family. It can also make a child feel special knowing they have a dish with their own name attached to it.
If you have used J&D Ultracare's nursing services in the past, please consider writing us a review by clicking here. Not only does this help spread the word about J&D Ultracare, you may also be featured in an upcoming testimonial post on the blog!
Are you following J&D Ultracare on social media? If not, please consider liking us on Facebook! This is one of the best ways to support our agency, plus it's great for keeping yourself up to date on the posts we're writing. Click here to be taken to our Facebook page and learn more.