Welcome to the first testimonial post of 2021! If you are new to J&D Ultracare, our nursing agency specializes in pediatrics and helps patients in the New York Metropolitan area. We take care of medically fragile children in the place they feel the safest: in the comfort of their own homes! You can learn more about J&D Ultracare by clicking here.
Last year, we wrote a testimonial post every single month, showcasing what people are saying about J&D Ultracare's nursing services. This year, we want to keep up the same tradition! In this post, we'll look at two different reviews, one of which is from one of our own nurses. Thank you to everyone that has written a review for us so far!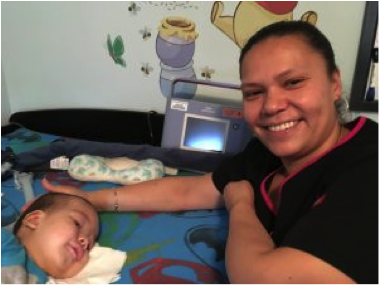 Both of these reviews come from Google reviews. If you want to read more, you can find them by clicking here.
Thomas Ossa: JD Ultracare is, in my opinion – the most caring and professional Pediatric Care Service on the East Coast. They really do the right thing for the families that utilize their services, and their nursing staff is well-trained to handle the most unique or complex family situations that might exist. I highly recommend their services.
Harrison Diaz: As a nurse, it can be very difficult to find good management. J&D has been a breath of fresh air. Working for them has been a pleasure. The level of professionalism, communication, flexibility, education, etc. are beyond anywhere I've seen and now I work with a family that I absolutely adore. The family I work with has said that J&D is the second company they've used to provide nursing care for their little one and say that the previous company doesn't compare and they will never leave J&D. I'm inclined to agree!
If you have worked with J&D Ultracare or used our nursing services in the past, please consider writing us a Google review by clicking here. Not only does this help spread the word about J&D Ultracare, you may also be featured in an upcoming testimonial post as well! If you are interested in working for us, you can send us your resume here.
Are you following us on social media? If not, please consider liking us on Facebook! This is one of the best ways to support our agency, plus it's great for keeping yourself up to date on the posts we're writing. Click here to be taken to our Facebook page and learn more.