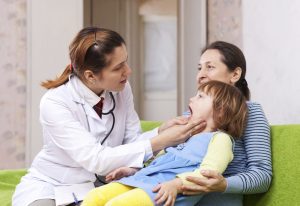 Since 1985, J&D Ultracare has been providing skilled private duty nursing services to medically fragile children in the place where they can be the most comfortable and feel the most secure:  their own homes.
As the first, and currently the only, agency in the Hudson Valley devoted primarily to pediatrics, we have the expertise to understand and meet the unique nursing needs of neonates, infants, children, adolescents, and young adults.
In addition, as the long-term care and disease management of this technology dependent population advances in age, we are prepared to meet the challenges of their highly specialized care into adulthood.
Furthermore, J & D Ultracare provides the training and support needed to keep families intact and as independent as possible in caring for their loved ones. We take pride in offering a comprehensive clinical approach, and developing treatment plans tailored to individual patient needs.
Our Mission
J & D Ultracare's commitment to providing quality patient care is unparalleled. We believe that every family with a medically fragile child should have access to information, resources, and support for their child at home. Consequently, we provide families with an informed perspective, enabling them to successfully navigate the numerous complex options available to them regarding the care of their children.
Care Coordination: The Agency's Clinical Care Coordinators work directly with families, insurance case managers, discharge planners, and physicians to ensure a smooth transition from hospital to home.  Once home, our care coordinators work collaboratively with all interdisciplinary teams to improve patient care through effective utilization and monitoring of health care services.
We are contracted with many insurance companies, school districts, and NYS Medicaid. See below for a complete list of the insurances we take. Furthermore, we are always willing to negotiate with many other insurance companies not listed here, on a patient specific basis.
Scheduling: All nursing services will be arranged directly between the family and the Agency. We work very diligently to accommodate the specific scheduling requests for each and every family.
On–Call: The Agency's on-call staff is accessible to address any clinical and/or scheduling issues that cannot wait until regular business hours.
As always, Scheduling and Clinical office staff can be reached through our On Call Service by calling 845-357-4500.
Counties Currently Serviced:
Rockland             Bronx
Orange                 Westchester
Ulster                    Putnam
Sullivan               Dutchess
* Also licensed in Nassau and Suffolk Counties *
Insurances Accepted
Accredo
Aetna
Cigna / Carecentrix
Affinity
United Healthcare-The Empire Plan
Emblem Health
MVP
Multiplan
Empire BC/BS
Tri-Care
WellCare
NYS Medicaid
In addition to the insurance companies listed, we also contract with various other insurance companies on a case-by-case basis, as well as multiple school districts throughout Orange, Rockland, Westchester, and Dutchess counties.
Our Nurses
J&D Ultracare employs a staff of over 200 nurses trained to handle the unique requirements of the clinically complex patient at home. Our in-house team works very closely with our field nurses to ensure the highest levels of patient care are delivered at all times.
All nurses are screened by our Operations Manager and Nurse Educator to ensure they demonstrate the necessary skills required for each assignment.
J&D Ultracare is licensed by the NYS Department of Health and is fully accredited by The Joint Commission.