Something that's extremely important to us at J&D Ultracare is the health of our children. That's why we're proud to be the first and only agency in the Hudson Valley dedicated to providing pediatric services. Our nurses strive to provide infants, children, and adolescents the care that they need to live happy and healthy lives.
However, visiting a pediatric nurse can be difficult for a child to do, especially if they have never seen one before! That's why we decided to write an article on the topic on Rockland County NearSay. If you've never been to NearSay, it's a great publication that allows us to educate the public on the nursing services we provide. Because J&D Ultracare has been around since 1985, we have years of experience in this field and we're trying to share everything we know in order to make a difference in the world.
We've written four great tips that will help your child get more comfortable with the idea of seeing a pediatric nurse. Here's what they are:
Say It's Doctor-Recommended
If your child spends a great deal of time in hospitals or clinics, he or she probably looks to doctors as authority figures. By saying your new helper is doctor-recommended, your child may feel more at ease about the prospect, which will make for a smoother transition towards in-home health care.
Tell Your Child It's Only Temporary
Some kids with chronic health conditions can have days where care is needed continuously. However, during other times you may be able to see to your child's needs on your own. If this is the case in your household, tell your child that in-home care is only temporary.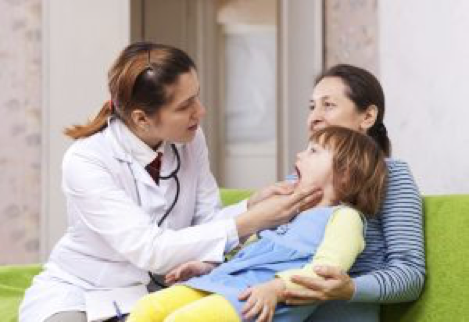 Start Small
You can also introduce your child to the concept of in-home care gradually by having a nurse help out only a few hours a day at first. This will allow your child to get to know the person before they're a fixture in your home, which will facilitate a stronger bond.
Explain That You Need Help
You can also frame your decision as being helpful for you. Being a parent is hard under the best of circumstances, but when your child is ill, every day can seem like an uphill battle. Explain to your child that you need assistance for yourself and that having help will only make life better for the whole family.
Our personal favorite is starting small. Children can easily become scared of things that they don't understand because they imagine the worst case scenario of what it could be. However, with a small introduction to a pediatric nurse, they'll quickly realize that it's not as bad as they think. You'd be surprised at how easy it is to get them to change their minds once you have a J&D Ultracare nurse in your home!
Interested in learning more? You can read the full article on NearSay by clicking here. If you like what you've read, consider checking out the full list of J&D Ultracare articles on NearSay here. We contribute here on a regular basis, so be sure to visit often for more informative posts on nursing!
Are you following us on social media? If not, please consider liking us on Facebook! This is one of the best ways to support our agency, plus it's great for keeping yourself up to date on the posts we're writing. Click hereto be taken to our Facebook page and learn more! If you've used our services in the past, please consider writing us a review on Googleto help spread the word about our nursing services.