Here at J&D Ultracare, we provide professional nursing services that are specialized for the needs of your kids. We've been helping medically fragile children in the comfort of their own homes since 1985! Not only do we take care of children in need, we also help neonates, infants, adolescents, and young adults.
For this week's J&D Ultracare blog post, we want to give parents some tips on ways to boost the "brain power" of children that are under two years old. This comes from an article on Scholastic, which features 20 different ways you can help your kids become smarter.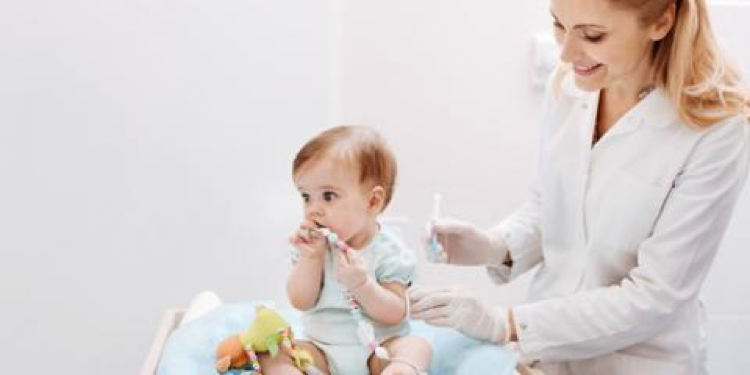 If you find the topic interesting, you can read more by clicking here. Otherwise, here are four of our favorite tips from Scholastic:
Choose toys that allow babies to explore and interact. Toys such as a windup jack-in-the-box or stackable blocks help your baby learn cause-and-effect relationships and "if-then" reasoning. For instance, if a child stacks too many blocks without straightening them, they fall down. If he successfully stacks blocks on top of each other, he "wires in" that information.
Play games that involve hands. Activities like patty-cake, peekaboo, this little piggy, or even puppets engage your baby and capture her attention. Using your hands shows young children how we physically interact with our world — plus, hands-on activities are simply more fun for both of you!
Sing those nursery rhyme songs you remember. When you can, add body motions and finger play (like waving your arms during "You Are My Sunshine" or miming rain falling during "Rain, Rain, Go Away"). This helps your baby connect sounds with large and small motor actions. Songs also enhance your child's learning of rhythms, rhymes, and language patterns.
Foster an early passion for books. Choose books with large and colorful pictures, and share your baby's delight in pointing at certain images or even making noises that correspond with the book — like glub glub when you see a fish. Modulate the tone of your voice, simplify or elaborate on story lines, and encourage toddlers to talk about books (here are some good options for sounds and wordplay). Remember that building your baby's receptive language (understanding spoken words) is more important than developing his expressive language (speaking) in infancy.
If you have used our nursing services in the past, please consider writing us a review by clicking here. Not only does this help spread the word about J&D Ultracare, you may also be featured in an upcoming testimonial post as well! We write a testimonial post every month, so please check out our blog here for future posts. If you are interested in working for us, you can send us your resume here.
Are you following us on social media? If not, please consider liking us on Facebook! This is one of the best ways to support our agency, plus it's great for keeping yourself up to date on the posts we're writing. Click here to be taken to our Facebook page and learn more!