J&D Ultracare regularly receives reviews from our clients who love our nursing services, which can be seen on our testimonials page. This is because we're the only agency in the Hudson Valley dedicated to pediatrics and families appreciate the work we do for their children. Not only that, but we also make it a point to visit our patients in their homes to make sure they are comfortable, which goes a long way to making them happy.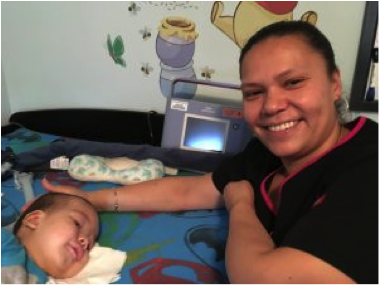 We've promoted some of these wonderful testimonials on the blog in the past. While those came directly from our clients, we now want to promote two great reviews that have come from our own nurses. We strive to make sure that our nurses are extremely professional and talented in order to provide the best services possible, so we're glad to see that's being reflected in what they are saying about us! You can read the reviews below:
"As a nurse, it can be very difficult to find good management. J&D has been a breath of fresh air. Working for them has been a pleasure. The level of professionalism, communication, flexibility, education, etc. are beyond anywhere I've seen and now I work with a family that I absolutely adore. The family I work with has said that J&D is the second company they've used to provide nursing care for their little one and say that the previous company doesn't compare and they will never leave J&D. I'm inclined to agree!" – Harrison Diaz, Google Reviews
"I work at J&D Ultracare part time/per-diem as a Field Reigstered Nurse. This is truly a wonderful home care agency, specializing in pediatric and adult patients diagnosed with complex medical conditions. The opportunities to gain clinical skills is limitless, and the diverse patients J&D serves provides excellent oppportunities to enhance critical thinking and clinical skills. I would highly recommend J&D Ultracare for their caring and professional environment. Everyone with whom I have worked are truly experts in their nursing skills. I feel privileged to work for J&D Ultracare." – Anonymous, Indeed
If you have used our nursing services in the past, please consider writing us a review by clicking here. This spreads the word about J&D Ultracare, which will help us find more patients in need! If you are interested in working for us, you can send us your resume here.
Are you following us on social media? If not, please consider liking us on Facebook! This is one of the best ways to support our agency, plus it's great for keeping yourself up to date on the posts we're writing. Click here to be taken to our Facebook page and learn more!