J&D Ultracare has been providing professional nursing services to those in need since 1985. Not only do we value the health of our patients, we also value their happiness, especially in times like these. That's why we want to encourage everyone to safely participate in a variety of activities each and every day.
With a lot of families staying at home, it can be hard to find things to do. That's why we put together a list of activities you can do indoors with your kids last month on the J&D Ultracare blog. If you are interested, you can find the blog post by clicking here.
This week, we want to write about another type of activity you can do with your kids: cooking! While they won't be doing the heavy lifting, they can help out with smaller tasks as an assistant. Not only does this help keep everyone busy, it also lets everyone feel accomplished when the food is ready to be eaten!
Below are three dinner ideas that we found from a great Kitchn article called "15 Easy Dinner Recipes You Can Cook with Your Kids". If you want to get more dinner ideas, we highly recommend that you read the original article by clicking here.
1. Easiest Classic Turkey Chili
This crowd pleasing favorite is more mild than most chili recipes, with a spice blend that you add to your families liking. We almost always serve this with crunchy cheese crackers instead of cheese and chips.
How kids can help: Kids can help measure spices, open cans of tomatoes and beans, as well as grating cheese for topping as desired.

Recipe: How To Make the Easiest Classic Turkey Chili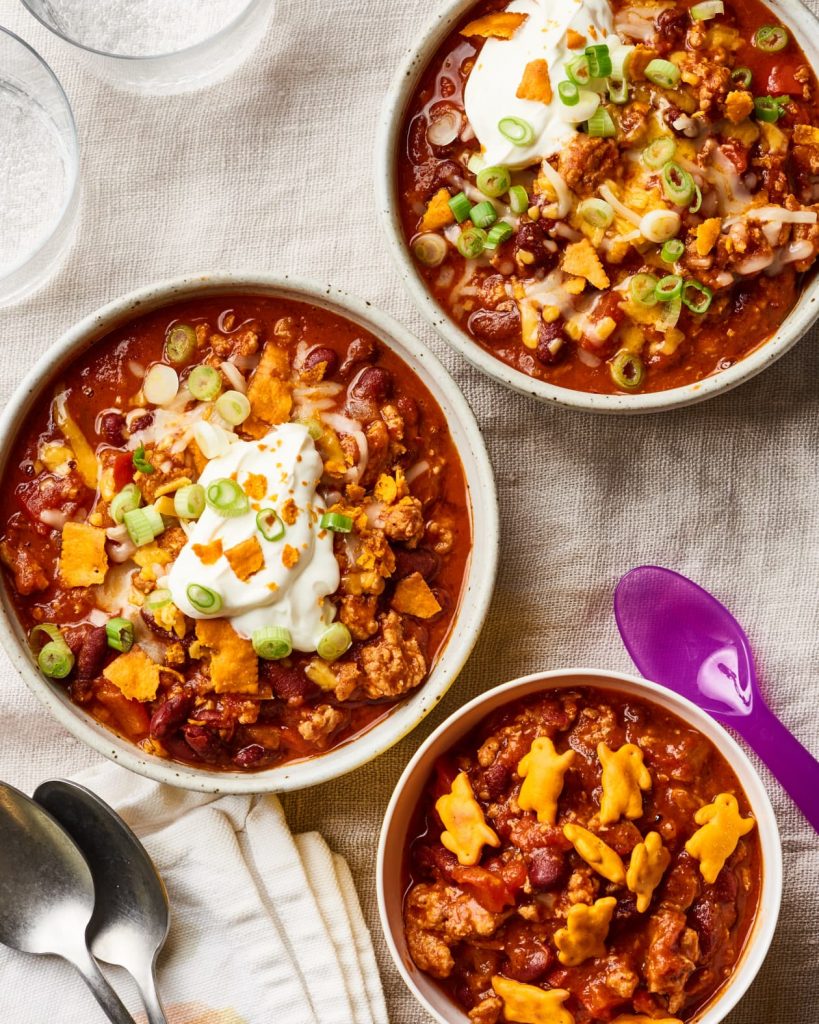 2. Zucchini Pesto Pizza Rolls
Pizza rolls are brilliant way to put leftovers to good use or here as a vehicle for more vegetables. Use any vegetables or sauce you have on hand using this same basic frame work.
How kids can help: Put those kiddos to work rolling out the dough and rolling things up once they are filled.

Recipe: Zucchini Pesto Pizza Rolls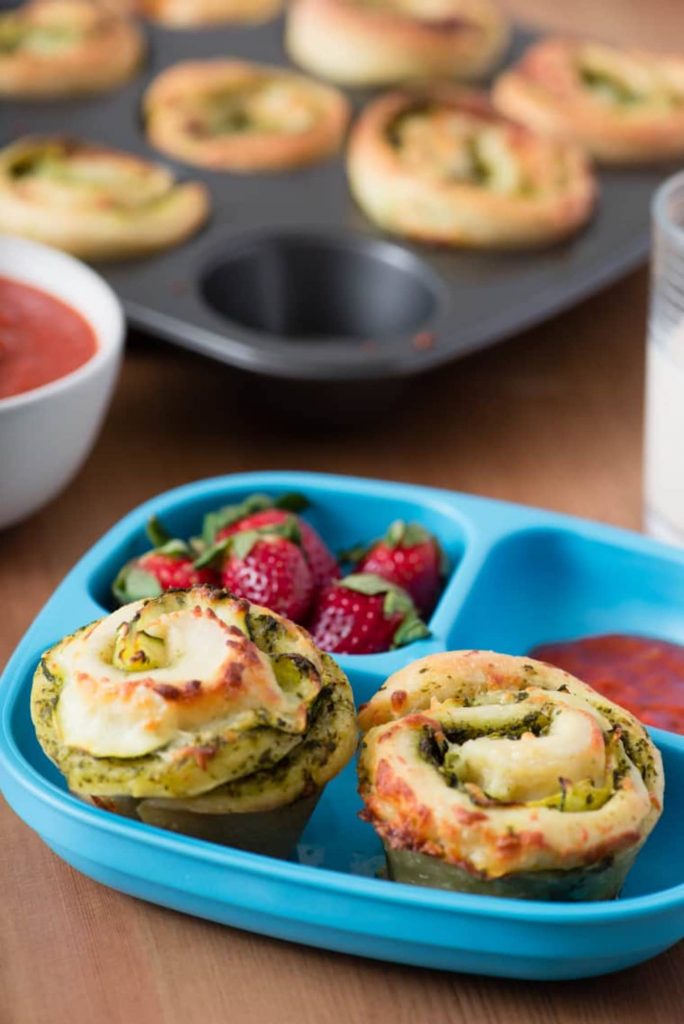 3. One-Pot Meatballs & Pasta Os
Why yes, this is a more modern take on Spaghetti O's and it is delightful! No need to make mini meatballs from scratch either, you can roll up bulk sausage which flavors the sauce and works as meatballs instead.
How kids can help: Portion the sausage and let your kids do the meatball rolling. The can also fill pots for boiling pasta and open cans of tomato sauce.

Recipe: One-Pot Meatballs & Pasta Os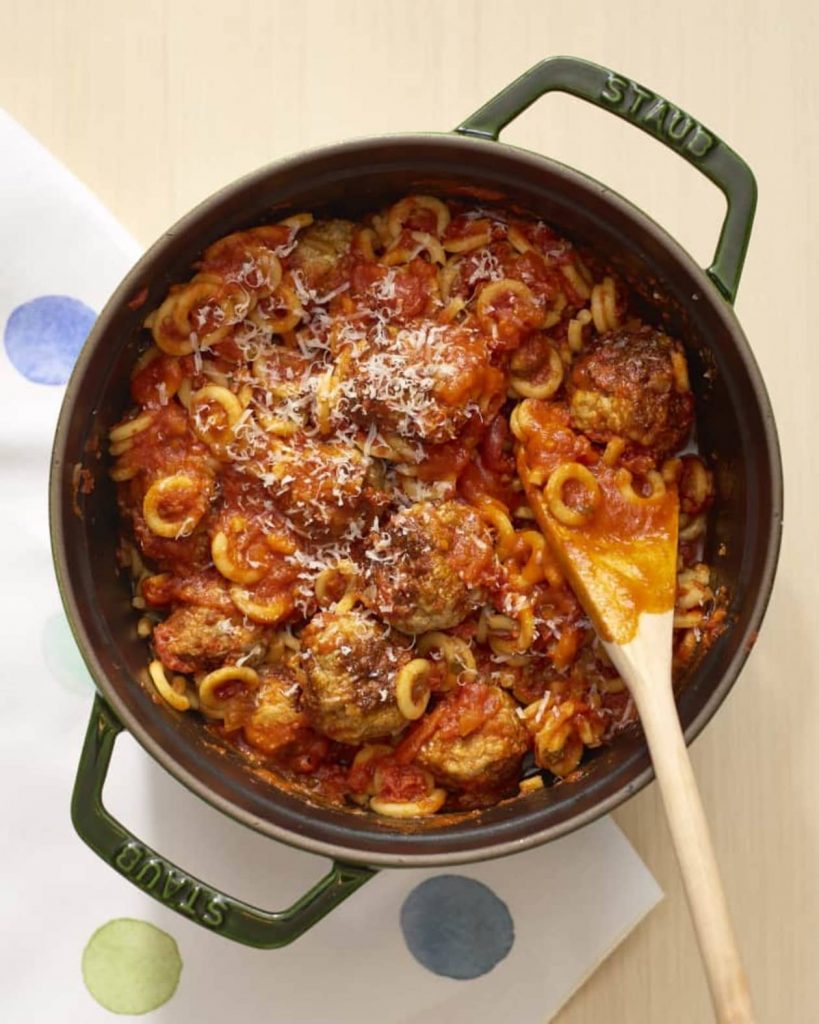 If you have used J&D Ultracare's nursing services in the past, please consider writing us a review by clicking here. Not only does this help spread the word about J&D Ultracare, you may also be featured in an upcoming testimonial post as well!
Are you following us on social media? If not, please consider liking us on Facebook! This is one of the best ways to support our agency, plus it's great for keeping yourself up to date on the posts we're writing. Click here to be taken to our Facebook page and learn more.