During the coronavirus pandemic, we at J&D Ultracare want to make sure that everyone is as safe as possible by preventing the spread of the virus. That's why we have decided to close J&D Ultracare until April 29th.
However, our entire staff continues to be available by working remotely, so please feel free to reach out if you need to speak with us. We will continue to monitor the situation and make adjustments to our closure as necessary, so please continue to check our website for the most up-to-date information.
With everyone staying at home, it may seem like there is not much to do with your family. However, there's a ton of exciting things that fall outside your normal routine! That's why we wanted to highlight a fantastic article written by Good Housekeeping that goes over 20 different indoor activities for kids.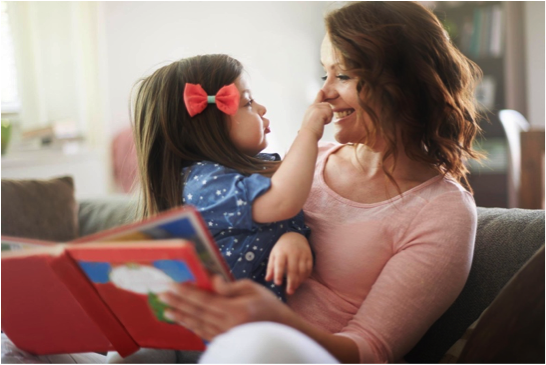 We have picked six of our favorite activities from the article and shared them below. If you like these ideas and want to see more, you can read the full article by clicking here. Here are six fun activities from the Good Housekeeping article:
DIY Your Own Masterpieces
Time to bring out all your markers, glue, paint, paper places, and whatever other odds and ends you have around the house and let the kids go to town. When you're done, take the 2D works of art and hang them from string or baker's twine with clothespins, display the 3D works on shelves, and host your own pop-up art gallery.

Break out the Board Games
It's the oldest idea in the book, but if you really want some screen-free family time, old-fashioned board games still do the trick. Get your competitive spirit up and get ready to play.

Bake and Decorate
Indoor days are the perfect time to try and get creative in the kitchen. Whip up some kind of make-your-own dessert bar by putting out toppings (frosting, sprinkles, M&Ms, etc.) that kids can add to either a cupcake or ice cream sundae.

Have a Dance Party
Hey, they need to move their little bodies even if they can't go to the playground. Choose a playlist together, blast the music, and let them shake the sillies out.

Go on a Hunt
It's easy to rig up an indoor finding game. You could come up with scavenger hunt-style list of items your child has to find all over the house, or put together a series of clues that lead to one big prize at the end. On Etsy, you can find customizable clue cards that you fill in and print yourself.

Play Would You Rather?
Come up with some tough this-or-that questions: Would you rather have super speed or super strength? Would you rather dance in front of a crowd or sing in front of a crowd? Write them down on some paper, draw a question from the jar, and take turns answering honestly.
If you have used J&D Ultracare's nursing services in the past, please consider writing us a review by clicking here. Not only does this help spread the word about J&D Ultracare, you may also be featured in an upcoming testimonial post as well!
Are you following us on social media? If not, please consider liking us on Facebook! This is one of the best ways to support our agency, plus it's great for keeping yourself up to date on the posts we're writing. Click here to be taken to our Facebook page and learn more.