At J&D Ultracare, we prioritize health and safety above all else. That's why our offices will remain closed until May 15 to help prevent the spread of the coronavirus. But during this time, please know that our staff will continue to be available for you remotely. For updates on J&D Ultracare's reopening, please continue to check our website as the May 15 date may change.
Today is Mother's Day! While it may not be possible to meet with your mother in person, there are still plenty of ways to celebrate. While a phone call is always appreciated, there are also activities you can do virtually to make the most of the day. That's why we want to share a fantastic article written on Country Living called "33 Things to Do with Mom on Mother's Day (Even if You're Apart!)".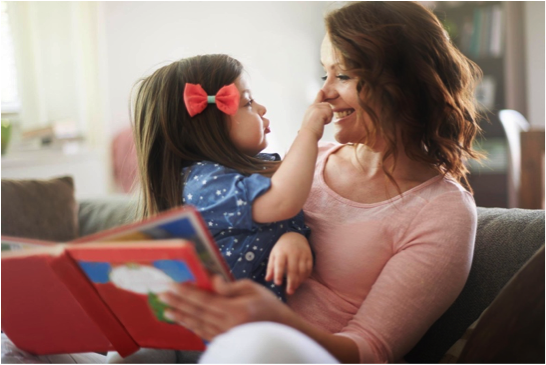 We recommend reading the article by clicking here, but we also wanted to share some of our favorites from the post. Here are three activities that come from the Country Living article:
Watch a Mother-Daughter Movie
Chances are, you've spent plenty of time parked in front of the television, so why not do it "alongside" your mom? If you want to go the extra mile, mail her, in advance, a mug and a cozy pair of socks, along with a proposed tune-in time of a favorite movie—extra points for one featuring mother-daughter dynamics—then arrange to chat via phone or FaceTime as you quote favorite lines and discuss things like: "Dylan McDermott just gets more handsome, don't you think?" and "Did you know that Shelby's house is now a real-life B&B?" (There's your 2021 mother-daughter trip idea, by the way!)
Throw a (Real or Virtual!) Tea Party
Mother's Day falls during that magical time of year when the weather is pleasantly warm (but not hot) and the trees and flowers are blooming, so why not move the party outside with a garden tea party—either together or remotely. It's an excuse to whip up fancy finger sandwiches or send along a snack-filled Country Living gift basket. Even better: Order one basket for yourself, and send one to her, and you can nibble on lemon shortbread cookies simultaneously from pretty al fresco settings, even if you can't be in the same place.
Sip "Mom-osas" at a Virtual Brunch
Get the family together from all corners of the country with a virtual happy hour. Send out a fun cocktail recipe in advance—we love these pear mimosas (or call 'em "mom"-osas!)—and toast the lady of the hour with banter and bubbly. (If you want to elicit a chuckle, challenge each family member to show up to the "party" with a fun Zoom background. (CBS recently launched backgrounds for Blue Bloods fans, you can star on your own Cosmopolitan cover, or—better yet!—choose from a Country Living scene.)
If you have used J&D Ultracare's nursing services in the past, please consider writing us a review by clicking here. Not only does this help spread the word about J&D Ultracare, you may also be featured in an upcoming testimonial post as well!
Are you following us on social media? If not, please consider liking us on Facebook! This is one of the best ways to support our agency, plus it's great for keeping yourself up to date on the posts we're writing. Click here to be taken to our Facebook page and learn more.