J&D Ultracare knows the importance of taking care of kids. That's because we've been providing highly skilled nursing services to medically fragile children in the New York Metropolitan area since 1985!
While we nurse patients in their homes, we also provide families with training to keep them independent as well. As long as parents know the right information, they will be able to take care of their own kids with ease. That's why we wanted to share an article written by Lone Tree Pediatrics that goes over some great tips for taking care of newborn babies. We picked three of our favorite tips below, but if you want to read more, we encourage you to read the article by clicking here.
Don't Be Afraid to Ask for Help
Some parents feel they need to take on the burden of childcare all by themselves and feel that if they ask for help, they are somehow a bad parent. This is simply not the case! Parenting is full of challenges, and for first-time parents, a huge adjustment. Therefore, don't be afraid to ask for help from close family and friends, especially if they've already had kids. They are excellent sources of information.
If you have concerns or problems regarding any area of newborn care, speak to your pediatrician. They will be able to point you in the right direction or provide reassurance.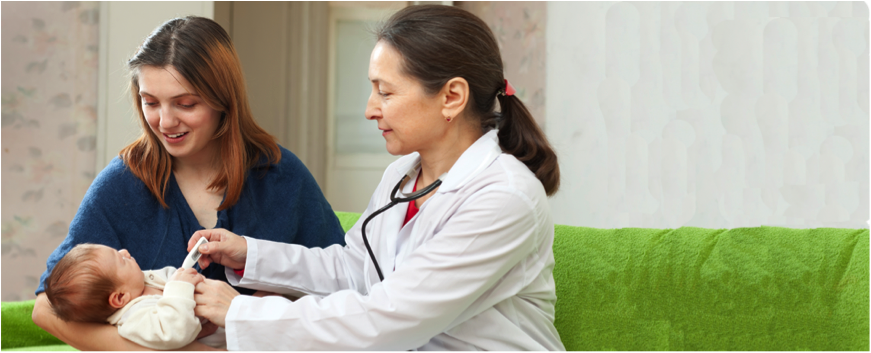 Bonding Is Vitally Important
When your baby is born, you will be overwhelmed with emotions, and you are likely to be exhausted. But it is crucial during the first few months that you take the time to get to know each other. This can mean holding, swaddling, stroking, and humming. The baby will respond to this contact, and an emotional attachment will form, which will help put them at ease from the stimulation overload they receive from the outside world.
Bonding also helps with emotional and physical growth throughout your kid's childhood.
Crying Is Their Way to Tell You Something
During the early years, your baby will cry a lot. This is their primary way of communicating with you. It can be something as simple as, "Hey! I'm over here! Come and hug me!" Or it could be an indication that they need a diaper change or a feeding. During the first few months, you are likely to be paranoid or overly sensitive to their crying and worried it is an indicator of something more serious. You are right to be concerned, but some telltale symptoms usually accompany more serious issues.
As you get used to having the little one around, you will start to find a way to communicate and develop a loose routine. If your baby is crying because they want a hug, holding them close will usually calm them down. Hunger and a full diaper are easily solved, and with time, this tends also become routine. But there are times when crying can indicate a problem.
If you have used our nursing services in the past, please consider writing us a review by clicking here. This spreads the word about J&D Ultracare, which will help us find more patients in need! If you are interested in working for us, you can send us your resume here.
Are you following us on social media? If not, please consider liking us on Facebook! This is one of the best ways to support our agency, plus it's great for keeping yourself up to date on the posts we're writing. Click here to be taken to our Facebook page and learn more.