Have you heard of J&D Ultracare? We're a professional home care nursing agency that has been helping medically fragile children since 1985! J&D Ultracare was the first and is still the only nursing agency dedicated to pediatrics in the Hudson Valley. We also take care our patients in their own homes in order to make sure they are as comfortable as possible. If you want to learn more about J&D Ultracare, give us a call at 845-357-4500.
Christmas is just around the corner! As we get closer and closer, it's important to involve your children in the festivities. This can be anything from having your kids decorate the house to taking part in fun activities that will put a smile to their face. That's why we wanted to share six fun holiday activities that you can do with your family this year.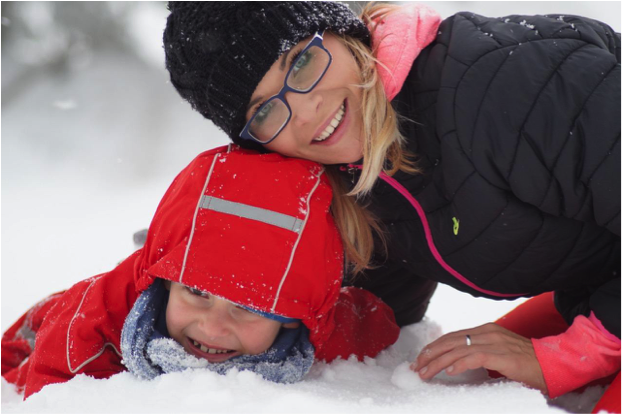 The following activities come from an article on The Tony Robbins Blog called "25 Free Family Holiday Activities." We wanted to share six activities we loved from the post, but if you want to read more, you can find the full article by clicking here. Here are our favorite activities from the blog:
MAKE GINGERBREAD HOUSES: If you have the time and initiative, skip the pre-fab houses from the supermarket and make your own gingerbread.
HOLIDAY LIGHTS TOUR: Walk or drive to the best-lit houses in town and let everyone decide which houses are their favorites.
PINECONE BIRD FEEDER: This kid-favorite is super simple. Let your child hunt for a pinecone, then slather it in peanut butter and roll it in birdseed. Hang from a tree or bird feeder (preferably near a window) and watch out for delighted birds (or squirrels, as the case may be).
DECORATE YOUR FRONT DOOR (OR YOUR CHILD'S) LIKE A PRESENT: With a bit of wrapping paper from the dollar store and either a ribbon or bow, your front door is transformed into a giant gift!
HOLIDAY MOVIE NIGHT: Gather round with a bowl of air-popped popcorn or pistachios and select your favorite holiday movie for a night that's sure to please the whole family. Can't decide which is your favorite? Make it a double-feature!
MAKE ORNAMENTS: Homemade ornaments from the kids are a sweet memory you can pull out year after year, and they cost next to nothing. The gingerbread recipe above will work just as well for little gingerbread men, just remember to punch a little hole it the top for a ribbon to hang before you bake. Or create one of dozens of other child-friendly ornaments.
If you have used J&D Ultracare's nursing services in the past, please consider writing us a review by clicking here. Not only does this help spread the word about J&D Ultracare, you may also be featured in an upcoming testimonial post on the blog!
Are you following J&D Ultracare on social media? If not, please consider liking us on Facebook! This is one of the best ways to support our agency, plus it's great for keeping yourself up to date on the posts we're writing. Click here to be taken to our Facebook page and learn more.