On the J&D Ultracare blog, we have been writing about preventing the spread of COVID-19 since March. Because the virus is continuing to spread around the country, this is something we want to continue to do. The more knowledge people are armed with, the healthier and safer we will be!
This week, we wanted to write about seven things a parent can do to help prevent the spread of COVID-19 in kids. All of this information comes from the Centers for Disease Control (CDC), which is still a great resource to use during this difficult time. If you haven't visited their website, we highly recommend that you check it out by clicking here.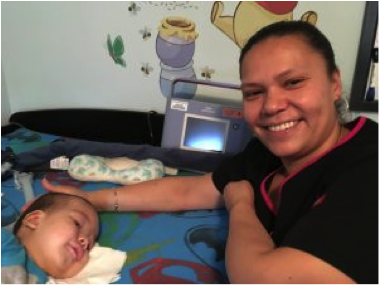 You can find the CDC's preventative tips below and if you want to learn more, you can check out the full article by clicking here.
Clean hands often using soap and water or alcohol-based hand sanitizer.
Avoid people who are sick (coughing and sneezing).
Put distance between your children and other people outside of your home. Keep children at least 6 feet from other people.
Children 2 years and older should wear a mask over their nose and mouth when in public settings where it's difficult to practice social distancing. This is an additional public health measure people should take to reduce the spread of COVID-19 in addition to (not instead of) the other everyday preventive actions listed above.
Clean and disinfect high-touch surfaces daily in household common areas (like tables, hard-backed chairs, doorknobs, light switches, remotes, handles, desks, toilets, and sinks).
Launder items including washable plush toys as needed. Follow the manufacturer's instructions. If possible, launder items using the warmest appropriate water setting  and dry items completely. Dirty laundry from an ill person can be washed with other people's items.
Make sure your children are up to date on well-child visits and immunizations.
If you have used J&D Ultracare's nursing services in the past, please consider writing us a review by clicking here. Not only does this help spread the word about J&D Ultracare, you may also be featured in an upcoming testimonial post as well!
Are you following us on social media? If not, please consider liking us on Facebook! This is one of the best ways to support our agency, plus it's great for keeping yourself up to date on the posts we're writing. Click here to be taken to our Facebook page and learn more.