Welcome to this month's J&D Ultracare testimonial post! Every month, we love to look at some of our favorite testimonials from those that have used our services or have worked with us as nurses in the past. We read each and every one that is sent to us, so thank you to everyone that has written one so far!
Before we begin, we want to provide a quick update on our reopening. The J&D Ultracare office was going to be reopened soon, but we want to make sure we do it when it is safe for everyone. As a result, we may extend the office's closure, so please continue to visit our site for updates. In the meantime, our staff will continue to work remotely if you need us!
This week, we wanted to revisit a testimonial that Victoria wrote for us a couple of years ago on Google. She wrote us a touching story about how thankful she was for our nurses' help with her medically fragile sons. Messages like these inspire our nurses to work hard for the families they help every single day. Testimonials also help spread the word about J&D Ultracare online, allowing us to find and help more people in need!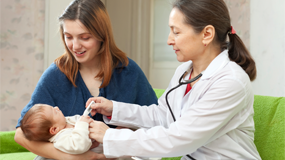 You can find Victoria's testimonial below. If you would like to read more, you can find J&D Ultracare's Google reviews by clicking here.
I want to thank J & D Ultracare for their continued support with my medically fragile sons. The entire staff has a hand in our success. The nurses employed by J & D are very knowledgeable and eager to learn new things in our ever changing environment. Even with the nursing shortage I know that they are actively working on various recruitment tactics to add more staff to the ever growing caseload. I appreciate the attentiveness that is afforded to me when need. This has been a tough journey but I know we're not doing it alone. Especial thank you to Kerry and Geri for being such a great support system for me. Sincerely, Victoria Monaco
If you have used J&D Ultracare's nursing services in the past, please consider writing us a review by clicking here. Not only does this help spread the word about J&D Ultracare, you may also be featured in an upcoming testimonial post as well! If you are interested in working for us, you can send us your resume here.
Are you following us on social media? If not, please consider liking us on Facebook! This is one of the best ways to support our agency, plus it's great for keeping yourself up to date on the posts we're writing. Click here to be taken to our Facebook page and learn more.