The Home Care Clinical Observation program at J & D Ultracare provides an excellent opportunity to mentor and support future nurses w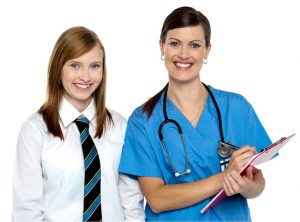 ho may be interested in entering the field of pediatric home care. We have paired up with Mount Saint Mary College, to offer this program in which our Clinical preceptors provide a mechanism for quality, direct observation, and close supervision for nursing students. We provide them with an optimal learning environment, and immediate feedback is available from our nursing staff. In addition, our clinical preceptors serve as excellent role models. They strive to be a significant source of professional stimulation to all future pediatric home care nurses.
The students who participate in this program work alongside a Clinical Preceptor for the purpose of observing skills that meet a patient's specific clinical needs. This face-to-face interaction allows greater attention to detail and increased opportunity for the student's experience.
For individuals who have already begun their nursing careers, J & D Ultracare is an excellent choice if you are interested in venturing into pediatric home care. We provide many learning opportunities including several classes, skills labs, and field based orientations. Call us today at 845-357-4500 to learn more