More and more often, people are opting for professional home care agencies to assist with the care of young patients being diagnosed with a disability or chronic medical condition. There are numerous benefits associated with in-home care for both the patient and their family, while caregivers themselves also gain many rewarding experiences.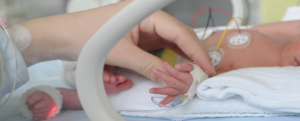 3 Reasons to Utilize Home Care
Cost Effectiveness
Many people assume that having home-based nursing is more expensive than sending their child to a facility for long term care. However, this is not necessarily true. Home care is generally less expensive than its counterparts, and it allows children to remain in the comfort of their homes while receiving the clinical care required.
Companionship
A home care nurse provides great companionship for your child or family member. With someone there to talk to and play with, the likelihood that a child becomes lonely, as they might if left in a facility or hospital, is diminished. The nurse can provide the companionship a child might otherwise receive through peer relationships.
Support System
Home-based nursing generally reduces stress for everyone involved. A child typically feels more at ease in their natural environment, and avoids the experience of frequent visits to unfamiliar places or growing accustomed to always seeing strangers. Home care is also often easier for the child's family members because it allows them to share the responsibilities of the child's well-being. With an in-home nurse, the family can enjoy more quality, uninterrupted time together.